Dok-Lok Control System
The purpose of the Dok-Lok Control System is to provide Notes Developers a way of "record locking" in a Lotus Notes/Domino Environment. This is an essential requirement for those who wish to harness the true power of the Lotus Notes/Domino environment – distribution of an application via wide spread replication. However, replication/save conflicts can erode this effort and make it difficult to develop a mission critical distributable application.
Admittedly, Lotus has offered this functionality since Notes 6, however it is heavily dependent on the Administration Server/Master Lock Server and is not highly configurable. These restrictions are inadequate for many environments; besides, reliance on the Administration server means reliance on AdminP delays mean conflicts.
The Dok-Lok Control System works on R4.53 and later. It is also highly configurable, you decide where and how lock records are controlled. No reliance on the Administration server or AdminP
The concept is rather simple, and it is a pure LotuScript solution, thus platform independent. Some key features are:
Eliminate replication/save conflicts and gain freedom with the style of development that best suits your need.
Control whether local replicas allow edits or not (similar to provisional locking in Notes 6)
You control the where, when, and how of locks. You can manage locks in the database that houses the data, or in a central database just for this database, or in a central database that manages locks for several databases.
Users can be notified if a record they tried to access while it was locked becomes available with a single mouse click.
Cluster support and no reliance on the Administration Server/Master Lock Server.
The Dok-Lok Control System is poised to make your life easier. When configured correctly you will see the elimination of Replication/Save conflicts in your notes environment.
Licenses are on a per Domain basis, the first Domain is $999 (USD) for unlimited use, each additional domain is on $499 (USD). If interested in obtaining this tool, contact us here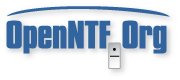 ---

IONET Software
for Archiving and E-Discovery
---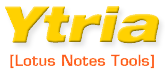 Get 10% Off Now!